Residents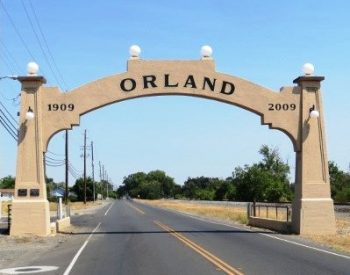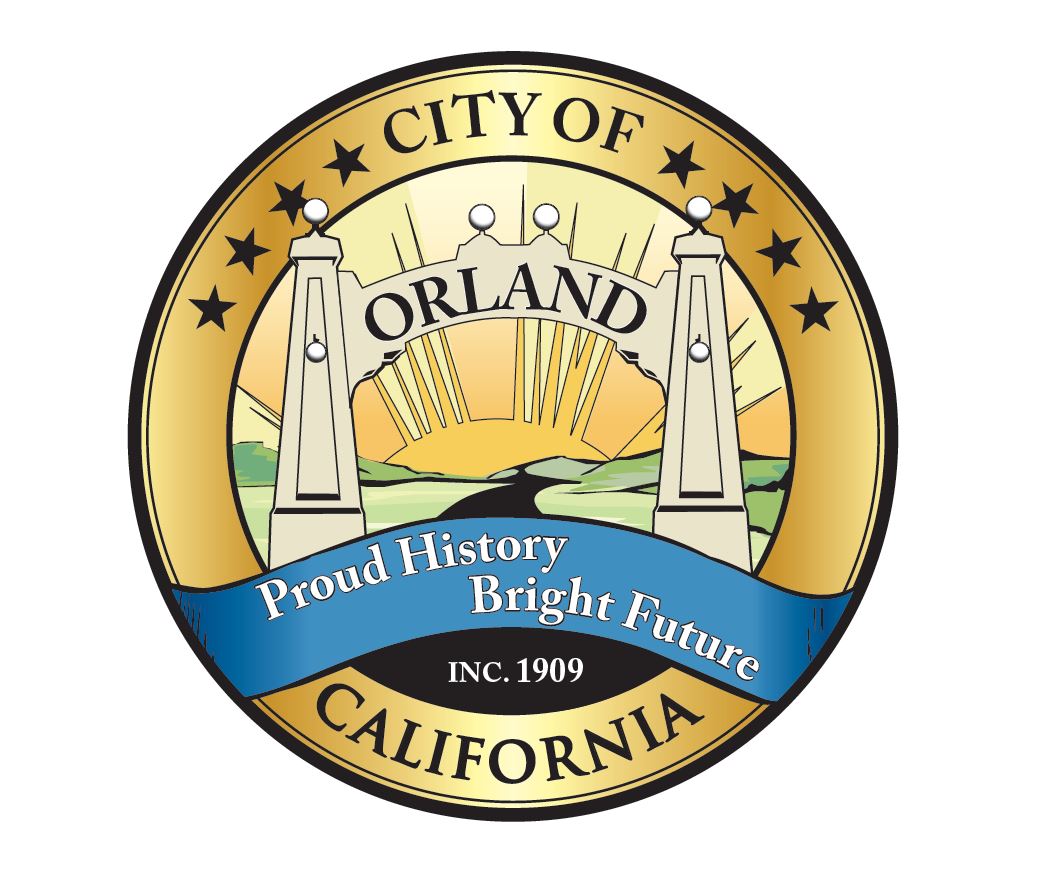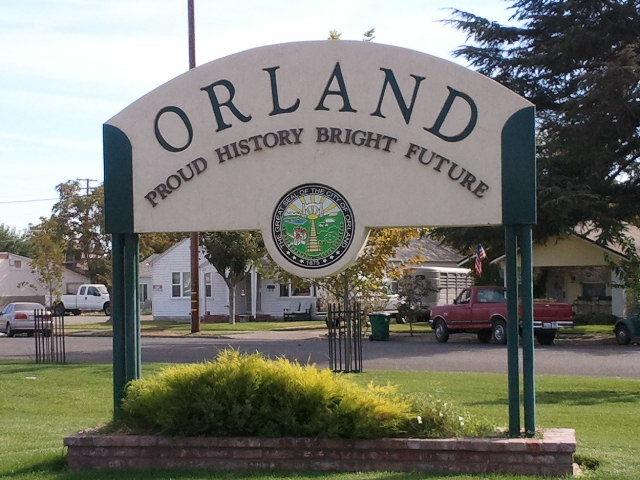 You are living in one of the fastest growing cities on Interstate 5, with an ever growing population of 8,527 (Dept. of Finance 2021).Orland is located in the northern Sacramento Valley, County of Glenn, along Interstate 5, 60 miles south of Redding and 100 miles north of Sacramento. Black Butte Lake is eight miles west, nestled between the basalt buttes and stretches nearly seven miles up to Stony Creek. Chico, home of a California State University, is twenty miles to the east on State Route 32. The main campus of Butte-Glenn Community College is also located east, in Durham, but its Glenn County Center is located in Orland at 604 E. Walker Street. The county seat, Willows, is located 15 miles to the south.
---
Weather
The climate of Orland is characterized by hot, dry summers and moist, mild winters. Mean monthly temperature exceeds 75 degrees from June through September, with more than a few days in excess of 100 degrees. The winter climate is a mild 50 degree mean monthly temperature from December through March. Night temperatures can occasionally drop below freezing. The frost-free annual growing period is about 280 days. The rainy seasons extends from October through April, with average rainfall of approximately 20 inches.
---
Government
Orland operates under a Council-Manager form of government. The Council is comprised of five Council members elected at large which selects the mayor from among its members. The management team is comprised of the City Manager and the City's Department Directors organized into the following departments: Administration, Police, Fire, Community Development Services, Finance, Library, Public Works, Parks and Recreation. The full-time City Fire Chief oversees an all-volunteer department and serves as chief to the surrounding rural district. The City has 45 full-time employees and a $11 million budget including $6 million general fund.
In the state legislature Orland is located in the 4th Senate District, represented by Republican Jim Nielsen, and in the 3rd Assembly District, represented by Republican James Gallagher. Federally, Orland is located in California's 3rd Congressional District, and is represented by Democrat John Garamendi.
---
Education
Orland's schools are comprised of 2300 K-12 students in two elementary schools (K-2 & 3-5), one intermediate school (6-8), one high school (9-12), one continuation high school (9-12), two community day schools (K-6 & 7-12) and an independent study program.
---
Business
If you are interested in starting a business in Orland, there are a number of resources available for people living in Orland and Glenn County. You can begin by coming in to City Hall where you will find materials that will get you started or call (530) 865-1610 to talk about what you wish to do and then you will be directed to the right Staff member or service that you will need.
---
Recreation
Orland has wide tree-lined streets, a safe and quiet environment and approximately 55 acres dedicated to public parks. If you want to reserve a space at one of the parks for an event, contact the Recreation Department at (530) 865-1630.
Black Butte Lake, located eight miles to the west on Newville Road, provides more outdoor activities such as wind surfing, camping, fishing, water skiing, boating, swimming, bird watching or sail boating. There is more information on the lake available here. For a bit further east, on State Route 32, you can visit Bidwell Park in Chico. Nearly 11 miles long, it has areas for cycling, mountain biking, swimming, rollerblading and picnics. If you have the time, the Sundial Bridge designed by world-renowned Spanish architect Santiago Calatrava, is 60 miles to the north on Interstate 5 in Redding.
---
Community
The close-knit sense of community in Orland is evident during the volunteer firemen's spaghetti fund raiser in February and then their annual Ball in March, county fair in May, the annual Fourth of July Picnic sponsored by the Historical Society, December Avenue of Lights and other holiday events and occasions which draw the community together. Other events can be found by clicking on the calendar tab located at the top of this page. It is a great place to live, raise a family, and enjoy everything a small town can offer.
---
Services
If you still haven't found the information you need, please call City Hall at (530) 865-1600. City Staff has a wealth of information and can usually answer most questions that are presented to them.
---
Contact Information
Memorial Hall Rental: (530) 934-6545
Glenn County Fairgrounds: (530) 865-1168
Orland Unit Water Users Assn: (530) 865-4126
Glenn County Animal Control: (530) 865-1126
Glenn County Human Resource Agency, Orland site: (530) 865-1165
Orland Area Chamber of Commerce: (530) 366-8725
---