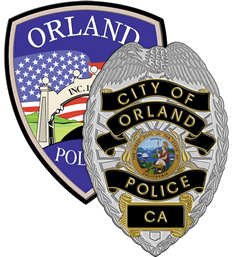 The police log is public record pursuant to Section 6254 of the California Government Code. The log is a brief synopsis of events, incidents, or calls for service. It is not intended to have all information regarding any event, incident, or call for service.
The initial Police Log or New Release information is based on preliminary information gathered at the time of the crime or event. Occasionally this preliminary information may be erroneous or incomplete in nature. We strive to present the most accurate information legally available at the time of the releases and logs.
Some information unfortunately requires retention for purposes of the investigation and/or court presentation. Additionally other laws such as Marsy's Law Article 1, Section 28 of the California Constitution also restrict our ability to release information. This information shall be withheld pursuant to Section 6254(f), Section 1030 of the Evidence Code and Article 1 Section 28 of the California Constitution.  Be it assured that once the investigation sensitivity and court presentation no longer have the priority and the information becomes public, such information shall be available upon request.  We will not retroactively modify our logs to reflect this new releasable information.
If it is believed there is an error or need for clarification we invite the inquiry. We are open to review any such inquiries because of our commitment to present the most accurate information available for release.
All records are public except those restricted by state law. Beyond the information contained with in or clarification of information within the police log, additional public information can be obtained by request. Inquiries can be made by contacting the Orland Police Department either in person or by mail at 817 4th St. Orland, California 95963 or telephone (530) 865-1616.